Hi Renee,

A belated thank you for the wonderful bottle of champagne, which we are putting on ice until the escrow closes and we can have a little bash in our new home to celebrate.


Thank you so much for the very nice way you've handled Francesca and I through this new aquisition for us. The whole process has been very pleasant, and you are the one who has made it so and we thank you so much for that.

Look forward to a long friendship with you as we will only be a stone's throw away. Thanks again.


Cheers,
- Sam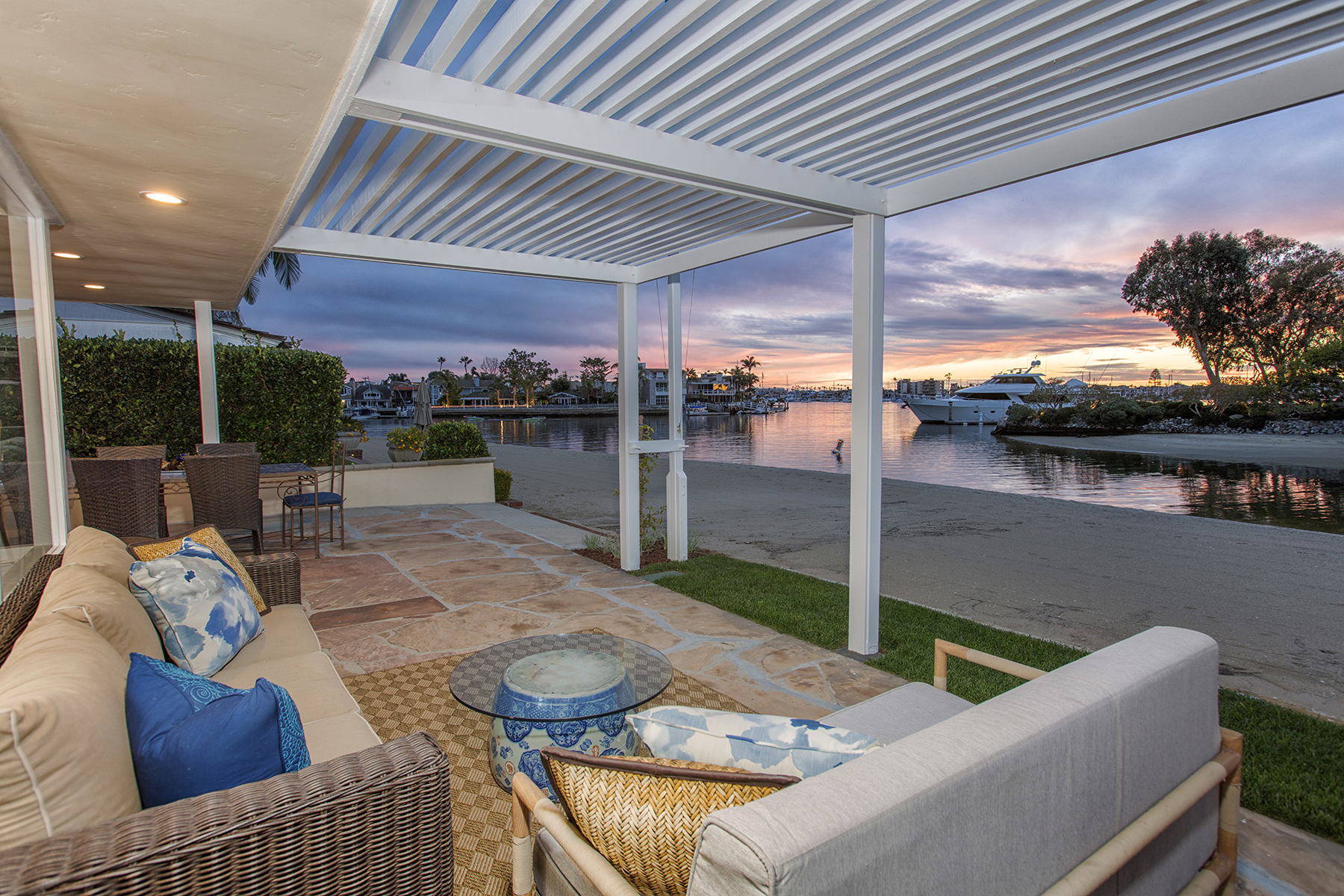 ---

We became acquainted with Renee West a few years ago when we were looking for a condo in Corona Del Mar. We have been delighted with her representation. She is an excellent communicator, is an expert in the local real estate market as a result of her experience and she tells you the way it is. We highly recommend her.
Renee, That's the truth, the whole truth and nothing but the truth. Deb will be in CDM next week with her Yaya girlfriends. Hope you can meet them.
- D&D
---

RENEE, YOU ARE SUCH A JEWEL OF A PERSON TO KNOW!
THANK YOU FOR THE NICE GIFTS AND THE SPECIAL BOAT TOUR FOR MY FAMILY, SEE
YOU AGAIN

-RUTH GIRTON
---

CHANNEL REEF LEASE

Working with Renee West was a pleasure! She showed my condo in Corona del Mar, assisted with tenant selection, and walked me through all of the necessary paperwork. She is well experienced, professional, and very knowledgeable. Renee communicates frequently and goes the extra mile to help her clients with their real estate needs. I plan to work with her on future real estate transactions.

- Becky Sales, homeowner at Channel Reef

---
RENEE'S 17th SALE in CHANNEL REEF
Thank you for assisting us again in the sale of our 2nd unit at Channel Reef. As with our first experience, we were impressed by your knowledge of the general market, as well as our specific property. We sincerely appreciated your prompt response to all of our questions and willingness to stay involved throughout the transaction. I am certain that without your involvement and personal attention to detail, we would not have been able to sell our property so quickly and would not have achieved the sales price you were able to attain. In the event that you need a referral, please do not hesitate to have any prospective client call on us to share our positive working experience with you and your firm. We have dealt with multiple Real ester brokers and salespersons previously, but you and Prudential California Realty [now Berkshire Hathaway Home Services California Properties] have made this past transaction as painless as possible. You were always accommodating, professional, and upbeat throughout this whole process—thank you! We are very satisfied with the outcome and hope to do business with you in the future.
- Glen and Karen Allen
---
HOME SALE - NEWPORT BEACH
The sale of my residence went without a hitch! Renee is a consummate professional! Her knowledge of the Real Estate Market, and the locale is amazing! I had no knowledge of where to start in my decision to sell my property, but Renee took me through, step by step, and when the time came, she made me feel confident I received the best offer and made the right decisions on the final sale.
- J. Hecht
---
SHOWN HOME in 2011 - NEWPORT BEACH

I have known Renee West since the 1980's. She is the hardest working person I know and it is my privilege to call her my friend. I can say without hesitation that Renee is the first person I would call if I needed help regarding ANY real estate matter. I had a family member that had some real estate questions and Renee got back to them with answers, comps, locations and availability within a few hours. Wow. I have never seen anyone move so fast. I could not recommend her more highly.
- Jim W., Newport Beach resident since 1976.
---
BUSINESS PROFESSIONAL RECOMMENDATION

Renee West is more than a real estate agent. She goes above and beyond to educate her clients about the market, the area and other relevant factors to be considered when buying or selling a home. She is an expert, has years of experience in up and down markets, and has an educational background that sets her far above the pack ...
- Marie Case
---
HOME SALE - CORONA DEL MAR - $1,225,000
Renee West handled the sale of our condominium at Channel Reef in Corona Del Mar this year. I am writing this because she deserves the world to know what great service she gave us.
In these difficult times Renee never made excuses about how long things were taking or how few offers we received. She buckled down and spent her time and energy on things that mattered -like open houses and marketing our property. She advertised very creatively in publications that targeted specific markets that she thought our property would suit. In the end she found the perfect buyers, managed a smooth escrow and closed on time.
I cannot say enough about Renee's service. She made herself very familiar with the rules and regulations and advised prospective buyers early about such things such as no pets etc. to avoid disappointment as the process proceeded. I am sure Renee knows the rules of our association better that many of the property owners! She communicated with us all during the time our condo was for sale, never hesitating to make that difficult phone call to tell us that a showing was not going to result in a sale. We always felt that she only cared about our best interests and she truly made us feel that our property was very special to her.
Thank you, Renee, for a job well done!
- R. & G. Sevigny
---
BAYFRONT HOME PURCHASE - NEWPORT BEACH - $3,800,000
Renee West is a great Realtor. We had given up looking for a water front property and then Renee came along. Her knowledge of the area and property was great, but more importantly, she understood us as customers and what our specific needs were. She not only found us the perfect home, but made the whole process seamless and easy. It was a wonderful experience and we made a friend to boot! We will certainly call on Renee again when we buy or sell. We recommend her to all our friends.
- B. Venezia & S. Tckazk
---
TRIPLEX SALE - CORONA DEL MAR - $5,550,000
Thank you for all your hard work and professionalism in helping us sell our triplex! Dave and I were very pleased with everything you and Claire did from beginning to end. Your quick open house, beautiful magazine ads and websites, front page and magazine covers were very professional. We are also very pleased with the final sales price. You are an awesome negotiator! We loved how you kept us informed throughout all the paperwork and escrow processes. You and Claire are a fabulous team and it was a privilege to work with you.
- D. & P. Gould

---
HOME SALE - NEWPORT BEACH
I felt I had to write a note to let your company know how pleased I am with Renee's services in the sale of our home in Newport Beach. Always extremely professional, Renee made this transaction into a model of efficiency and ease for all concerned. All details were remembered, all steps were handled properly and in a timely manner. My hat's off to Renee!
- G. Primm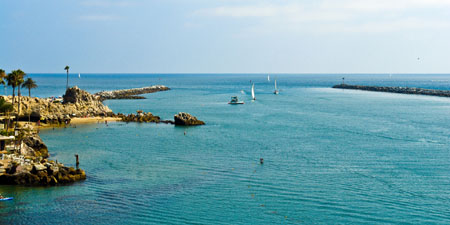 ---

HOME PURCHASE ON THE BAYFRONT - NEWPORT BEACH
Renee is great. Being in the real estate business for so long gives her a wealth of knowledge of all the areas of Newport Beach and Orange County. Her no-nonsense approach was very helpful in selecting the right Newport Beach neighborhood for us. She also is 'right on' with her valuations of homes in the marketplace. Her experience goes back decades making her a tremendous asset for our home search. After all, it was a huge decision and Renee provided just the right input.
-C. Groux & D. Taborelli
---

HOME SOLD - CORONA DEL MAR - $1,975,000
The reason we chose Prudential was the reputation that Renee West had with our friends. Needless to say we were not disappointed with our sale. At times on the sale of our house negotiations were at a stand still. With Renee pulling seller and buyer to the center again, it made this experience a "turn key" sale. My comment regarding both Prudential and Renee was "money well spent".
- C. Feeley

---

HOME SOLD - BALBOA ISLAND - $1,569,000
We just wanted to let you know how much we appreciated all your help with the purchase of our new home. Thank you for meeting us on several occasions to let us in and for always getting us the information that we needed. The extra attention you always gave Campbell was so nice! We are enjoying the house and if you're in the area, please stop in!
-Todd, Tracy & Campbell

---

BAYFRONT HOME SALE - NEWPORT BEACH - $4,750,000
Renee & Claire, Both of you did a wonderful job. I really appreciate all the professionalism and hard work. In my opinion, you did everything possible to get the house sold as quickly as possible and for the highest price. The marketing was all I could possibly ask for. Your communication and responsiveness was excellent. I'm sure you'll be increasingly successful as your reputation increases on the bay and in the community. It was a great pleasure to work with you....Keep in touch.
Warm Regards,
- Chuck, Dave & of course, Mickey!
---

MULTIPLE TRANSACTIONS THROUGHOUT NEWPORT BEACH
This past year my wife and I purchased a home in the Spyglass Hill community, sold our house in the Sancere development at Newport Coast, and assisted my brother in the purchase of his lovely large home in Irvine Terrace. What could well have been one big headache turned out to be a surprisingly pleasant experience due to our wonderful real estate broker, Renee West. Not only was Renee prompt in returning our phone calls, she kept us well informed in a non intrusive manner. I am writing this letter of compliment because it is indeed the first occasion in many real estate transactions that I have been associated with an agent as professional, knowledgeable, and pleasant to work with as Renee West. Ms. West is an exceptional agent representing your company and I will continue to recommend her to my friends and family. Her ability to understand and deal with the many different personalities involved in our transactions was most impressive.
- J. Croul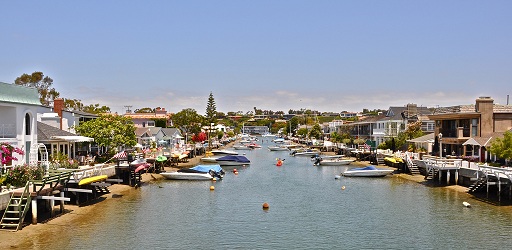 ---

HOME TOUR AROUND TOWN
We want to say thanks to you and Claire for showing us around two weeks ago. We really appreciate all the effort. You both are really nice and enjoyable to be with. We really enjoyed our afternoon with you and the tour you gave us of the area. ... If we ever hear of friends looking for a place in the Newport area, we will be sure to recommend you. And we have told our friends in Newport how great you treated us.
- C. & N. Wolff

---

MANAGEMENT ACCOLADES
Renee, you set the highest standard for yourself and you are an example for all sales associates to admire and emulate. We are fortunate to have a dedicated professional like you working under its trusted, well-respected name. I am very pleased and proud to have you on my staff. You are well on your way to another record breaking year.
- L. Winders
---
COMMUNITY ASSOCIATION
Dear Renee, The board members asked me to express their gratitude to you for your hard work while serving as the Inspector of Election for the 2006 Promontory Bay Annual Election. Your sincere effort to preserve the intent of recent California legislation while supervising the election process, as well as your affable manner with everyone you dealt with, your dedication to the community, and your strict attention to detail has been beneficial to the entire association. I would like to add my own word of thanks. I enjoyed working with you as the Inspector.
Sincerely,
- B. Obermeyer, Property Manager
---
BAYFRONT CONDO SALE - CORONA DEL MAR - $1,795,000
I really want to thank you for your help and professionalism in selling my condo. I appreciate your efforts to educate me and put up with my over-expectations. Your help and support made this a fun adventure. My thanks also to Claire for her follow up and keeping on top of everything. You two make a good team and your success reflects it.
- J. Collister

---
BAYFRONT HOME PURCHASE - NEWPORT BEACH - $3,950,000
Renee - You must be on top of the charts again with all these new sales in this not-so-friendly real estate climate. It was sure a great experience working with you and your staff, I can definitely say that you over-delivered. Thanks again.
- J.Swartzbaugh
---
WATERFRONT CONDO PURCHASE - CORONA DEL MAR - $1,495,000
Dear Renee - It was such a pleasure doing business with you. We love the condo so much. Wait until you see it re-done! Hope to talk soon and do another 'deal' soon.
- L. Hartung
---
HOME SELL- NEWPORT BEACH

The sale of my residence went without a hitch! Renee is a consummate professional! Her knowledge of the Real Estate Market, and the locale is amazing! I had no knowledge of where to start in my decision to sell my property, but Renee took me through, step by step, and when the time came, she made me feel confident I received the best offer and made the right decisions on the final sale.
---
HOME SELL- CORONA DEL MAR

I found Renee from her website while browsing the Internet. I came to meet her face to face at one of her open houses, and observed her talking to visitors. After speaking with her a bit, I immediately called my wife to meet her. From there, we decided to list our home in Corona del Mar, and were successful in consummating the sell. We, of course, then needed to find a new home, and Renee took the time to show us around homes in the area that would meet our needs. We are now in our new home and absolutely love it.
Renee is tenacious, hard-working, and wants the best for her clients—my wife and I worked with her to both sell our old home and buy our new house, and we would recommend her to anyone looking to do either!
- Steve & Stacy D.
---
OCEAN VIEW HOME PURCHASE - EMERALD BAY - $6,250,000

My husband and I highly recommend Renee West to represent you as your agent. Renee was helpful, informative, pleasant to work with and very knowledgeable about the market. She was persistent in showing us prospective homes she knew we would like, however did not waste our time with homes we would not be interested in seeing. It took us a while to find the right home, however Renee continued to educate us on the market and assist us until we found the perfect home. She was always available to us, and was very professional, efficient, experienced and competent. We are now living in the home of our dreams.
Sincerely,
- K. & D. McKenna

---
WATERFRONT CONDO PURCHASE - CORONA DEL MAR, CA - $1,595,000

We found Renee West on the Internet and could tell through her website that she is an expert in Newport Beach & Corona del Mar waterfront real estate. She did not disappoint us! We were looking for a bayfront residence with ocean & harbor views. Renee assisted us in finding a home that wasn't officially on the market and prepared us to be ready for purchase when it came available. With her professional persistence, we succeeded in purchasing our dream waterfront Corona del Mar home. Renee kept us informed every step of the way from the beginning to the end of the escrow process and still continues to follow up with us to this day. We gladly recommend Renee West as a professional agent in the Newport Beach/Corona del Mar area.
- T. & C. Guanci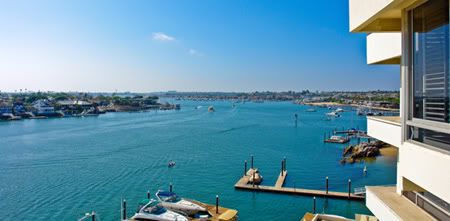 ---
OCEAN & HARBOR VIEW HOME PURCHASE - CORONA DEL MAR - $1,395,000
Hi Renee, I wanted to write to you expressing my family's and my greatest appreciation for all of your exceptional work for us over the past year! We truly value your honesty, professionalism and would highly recommend ( and have already) you to anyone we know that is looking in the Newport Beach/ Corona del Mar area. It is not often that one finds an agent with the depth of knowledge of every neighborhood in this area. You are the perfect balance between aggressive and realistic. I thank you for that! Please use my name and number as a reference any time. All the best,
-L. Hartung

Villa Real Estate
450 Newport Center Drive, Suite 100, Newport Beach, CA 92660
Renee West Villa Real Estate
450 Newport Center Drive, Suite 100, Newport Beach, CA 92660